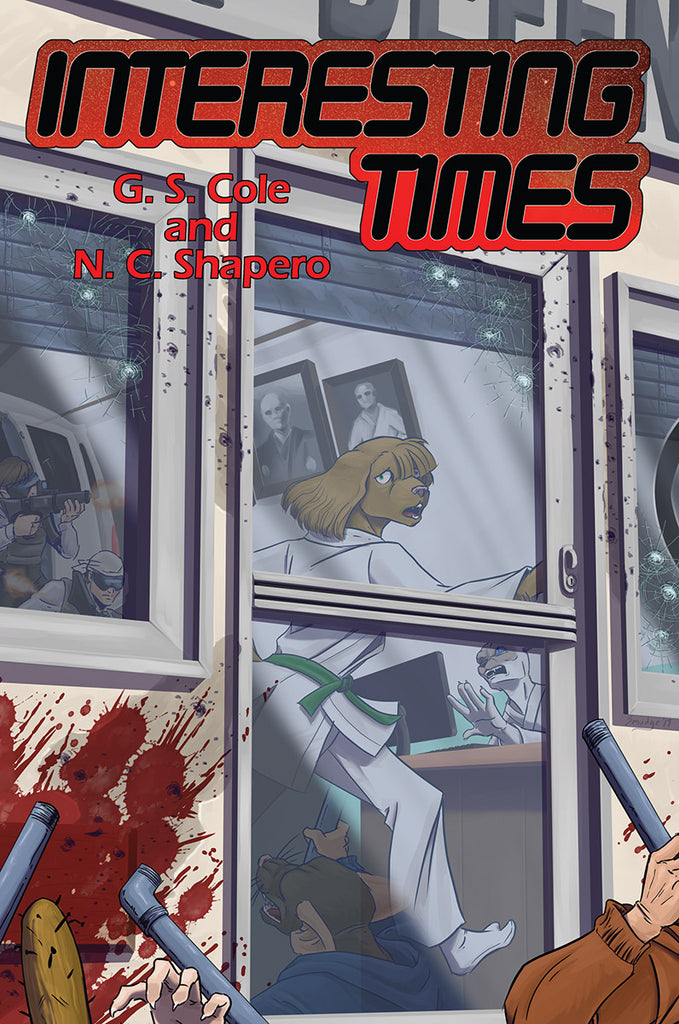 Interesting Times (The Chinese Curse book 2)
---
Late summer, 2094 may be 'Late Winter' for the Greater United States. Carl Siam, a biologically uplifted cat and Los Angeles Monad police detective, has been seconded to the GUS's Internal Security Force for undercover work. Infiltrating the Uplift Revolutionary Movement, Carl began to understand more, especially about the GUS's dark side which his military and police careers have protected him from. Until now.
Which side is he really on? Not the anti-Uplift hate groups, the Klan or the Sons of True Men. The Federal Government with its KGB-inspired ISF? Or those Uplifts pledging their "Lives, Fortunes, and sacred Honor" to URM and seeking radical change like real civil and economic rights for all - including Uplifts? Carl needs to decide, and quickly, before the streets run red with blood.

A new novel by G. S. Cole and N. C. Shapero, this is the second book of the Chinese Curse series. Cover art by Christina Hanson. Trade paperback, 314 pages.
---
Share this Product
---
More from this collection